La Maison de Nacre
Bed & Breakfast rooms on D Day landing beaches
between Sword and Juno Beach
Douvres-la-Délivrande – Calvados – Normandy
About us
La Maison de Nacre's environment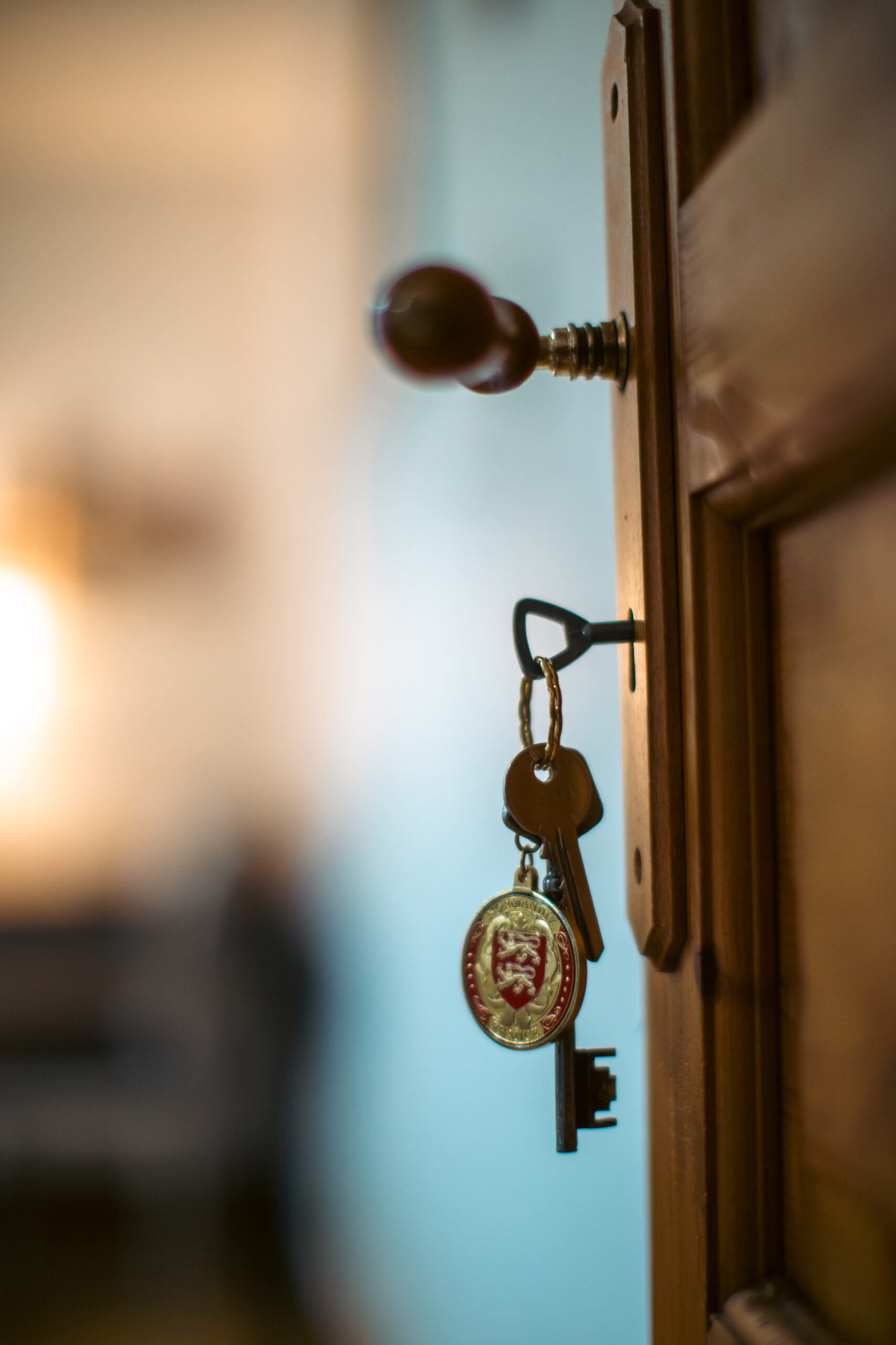 Come & experience Normandy
La Maison de Nacre welcomes you to its 3 comfortable guest rooms located in the heart of Douvres-la-Délivrande, 20 minutes from the city center of Caen and 3 km from the dynamic seaside resort of Luc-sur-Mer.

For a weekend or a longer stay, come and enjoy the gentle way of life on the Côte de Nacre. Between sea and countryside, that's the perfect place to recharge your batteries.

On a business trip, take advantage of your evenings to recover from your working days by practicing your favorite activities (jogging to the sea, lengths in the pools of the nearby aquatic center, stroll along the water…
Accessible from Caen by car or by bus (from Caen train station, NomadCar line 3) or by bike (bike path), the town of Douvres-la-Délivrande has many restaurants, shops, a mall, a swimming pool, tennis courts, a movie theater, a cultural center and a whole historical heritage to be discovered by foot (La Baronnie, the downtown pharmacy, the radar station, the Basilica and the Lalique chapel)…
By car, by foot or by bike with the green path (former railway of the Vallon de la Capricieuse), reach the seaside resort of Luc-sur-Mer, which became famous at the end of the 19th century with the development of sea baths and with… its whale (beached in 1885 and whose skeleton is exhibited in the park downtown the village😊.
Let yourself be lulled by the sound of waves, on the recently renovated seaside (Place du Petit Enfer,) facing the sea with its shops and restaurants , the pier and the fishermen, or carried away by the sound of the casino's slot machines, the spa or the sailing school…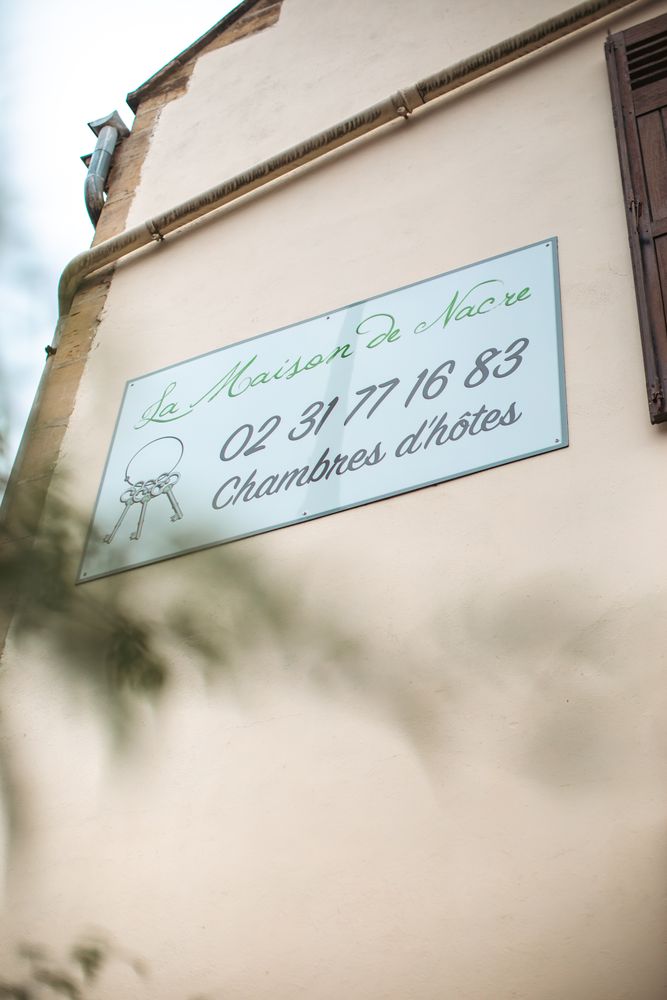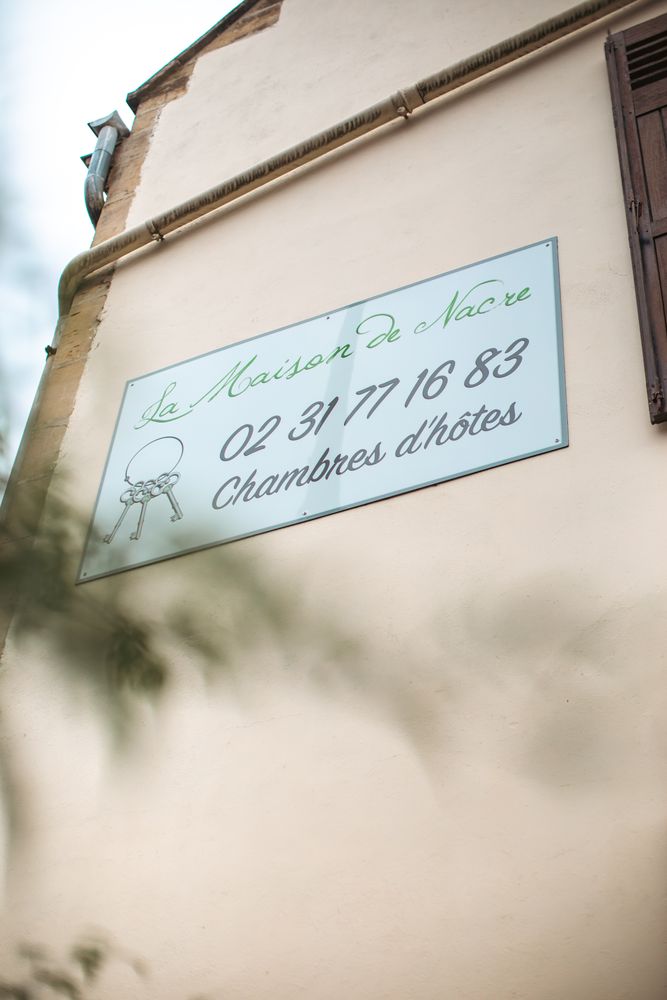 The Rooms
La Maison de Nacre and its rooms
3 rooms
Chambres calmes, disposant chacune de leurs sanitaires individuels (douche et WC)
Lit double 140×190 cm (linge de lit et de toilette fournis)
Heures d'arrivée et de départ
Chez nous, on s'arrange toujours… :).
Arrivées tardives, départs matinaux, on s'adapte…
Free Wifi access
Each room benefits a WiFi access
Breakfast
Traditional or special breakfast, made from local and/or homemade products, served on your willing time
Parking public gratuit
En face de la maison ou devant la mairie.
Possibilité de garer vélos et motos dans la cour (fermée).
Vélo
Arrivée de la piste cyclable venant de Caen en face de la maison.
Etablissement labellisé Accueil Vélo, Vélomaritime à 4 km.
Location de vélos tout équipés (casque, panier, antivol)
Nearby
A Bus stop (two possible directions: Caen and Courseulles). There's also a bicycle path right in front of the house
Hygiene
A special consideration is given to the cleanliness of the facilities
In solidarity..
The maintenance of the linen is ensured by the laundry of an establishment supporting work for disabled people.
Responsible
La Maison de Nacre works as much as possible with local economic actors (baker, housekeepers, restaurant owners …)
Environment
Waste sorting is optimized, the use of detergents is reduced, energy is consumed with moderation… and the garden gives free rein to nature… 😊
La Maison de Nacre welcomes you all year round and militates in favor of "slow tourism" and a more responsible tourism… because Normandy worths a visit 365 days a year!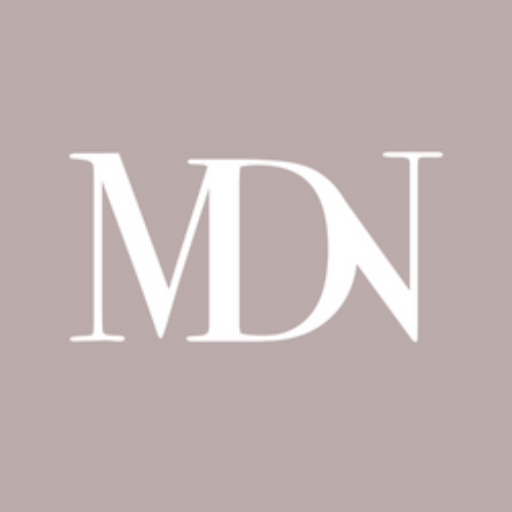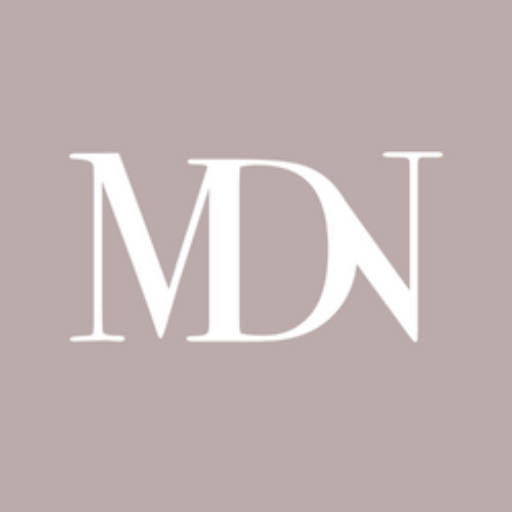 Laëtitia
Your host,
devoted to make your stay a pleasant moment of sharing … or not, it's actually up to you. 😊
Colombe
11. Décembre, 2022.
Une maison d'hôte accueillante. ☺Excellent accueil, chambre et salle d'eau spacieuses, très bon petit-déjeuner avec des produits locaux et des confitures, yaourts et gâteaux faits maison. Salle du petit-déjeuner accessible avec bouilloire de courtoisie. Calme bien que située en bordure d'une rue passante. ☹RAS.

Superb
Julie
20. Novembre, 2022.
Parfait ☺Nous avons été très bien accueillis par notre hôte qui s'est montrée vraiment flexible sur les horaires d'arrivée et de départ. Les chambres sont jolies, confortables et pratiques avec chacune sa salle de bain. Le petit déjeuner est très complet et surtout délicieux. Nous n'hésiterons pas à revenir séjourner à la Maison de Nacre, merci pour tout !

Hasan
13. Novembre, 2022.
Good

Florence
13. Novembre, 2022.
☺Propreté des lieux Petit déjeuner avec des produits faits maison ☹Le bruit du sanibroyeur

Very good

Giovanni
24. Octobre, 2022.
Exceptional

Very good
Xavier
25. Septembre, 2022.
☺La qualité de la literie et l'accueil ☹Pas grand chose......douche un peu petite a la rigueur mais l'ensemble était vraiment agréable

Marie-madeleine
13. Septembre, 2022.
Very good
ACTIVITIES
A huge number of activities to enhance your stay
Contact form
Contact us now to book one of our room
Localisation
19 Route de Caen, 14440 Douvres-la-Délivrande
La Maison de Nacre
19 Route de Caen,
14440 Douvres-la-Délivrande